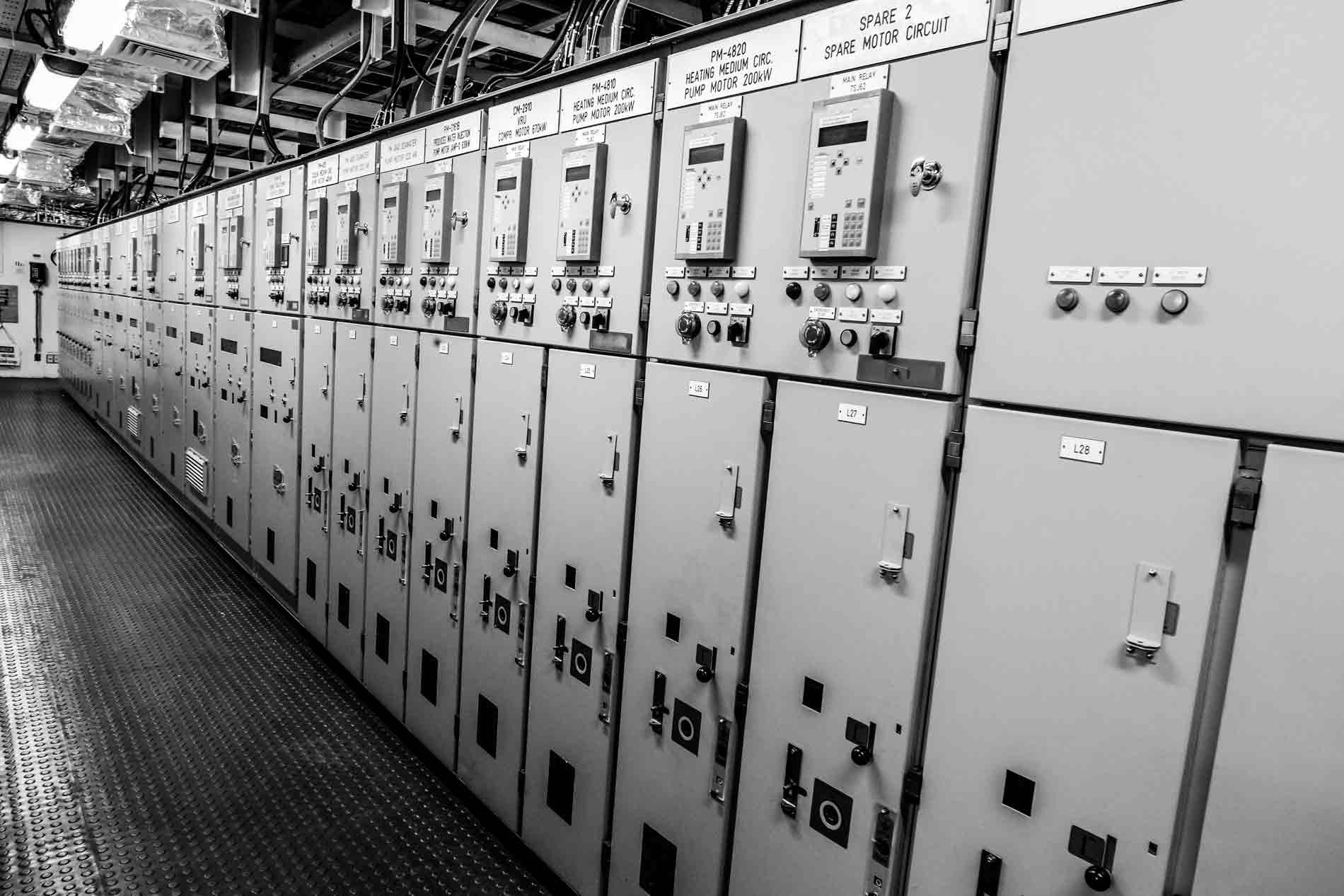 Maintain Mechanical Services - Electrical Services
Avoid problems and reduce costs with a proper preventative maintenance package for your Electrical Services systems.
Electrical Preventative maintenance services are generally up to the interpretation of the individual firm performing the work. Pricing can vary greatly between companies, and it's oftentimes difficult to choose the best path for your investment (e.g., building, condo, complex).
Electrical Preventative maintenance, as suggested by the manufacturer's guidelines, is the minimum acceptable standard. Much like building codes, the manufacturer's guidelines help to ensure that any building equipment reaches its intended lifespan.
Not following proper electrical preventative maintenance schedules means that equipment will often fail sooner than anticipated and may void manufacturer's warranties. Replacing failed components or equipment can have a drastic impact on reserve funds set aside for emergencies. Insufficient funds in a reserve fund may result in a special assessment or increased condo fees, which may lead to a decrease in property values.
When we talk about Electrical Services we aren't necessarily talking about the breakers and electrical wiring throughout the building. While we offer full electrical services, fixture and receptacle replacing and many other services, it is most important that our electricians maintain the electrical systems on the rest of the mechanical equipment in your building as well.
What do we mean by this? Nearly every piece of mechanical equipment in your mechanical or service room has some sort of electrical connection. Whether it is simply just grounded for safety, or requiring 3 phase 480v connections, our electricians can ensure that everything is maintained and safe in your building, prolonging the life of your equipment and mitigating the chances of a breakdown.
Contact Maintain Mechanical today to get a custom quote and to find out more about our packages. Below, is also a list of our most common packaged preventative maintenance options. By clicking on one of these options you will see more information including what is offered in each package.
PREVENTATIVE MAINTENANCE OPTIONS FOR THIS SERVICE

We offer preventative maintenance options for the following mechanical devices in your building. While these are our primary maintenance options in our packages, we also offer custom packages to ensure nothing is left without mitigation.