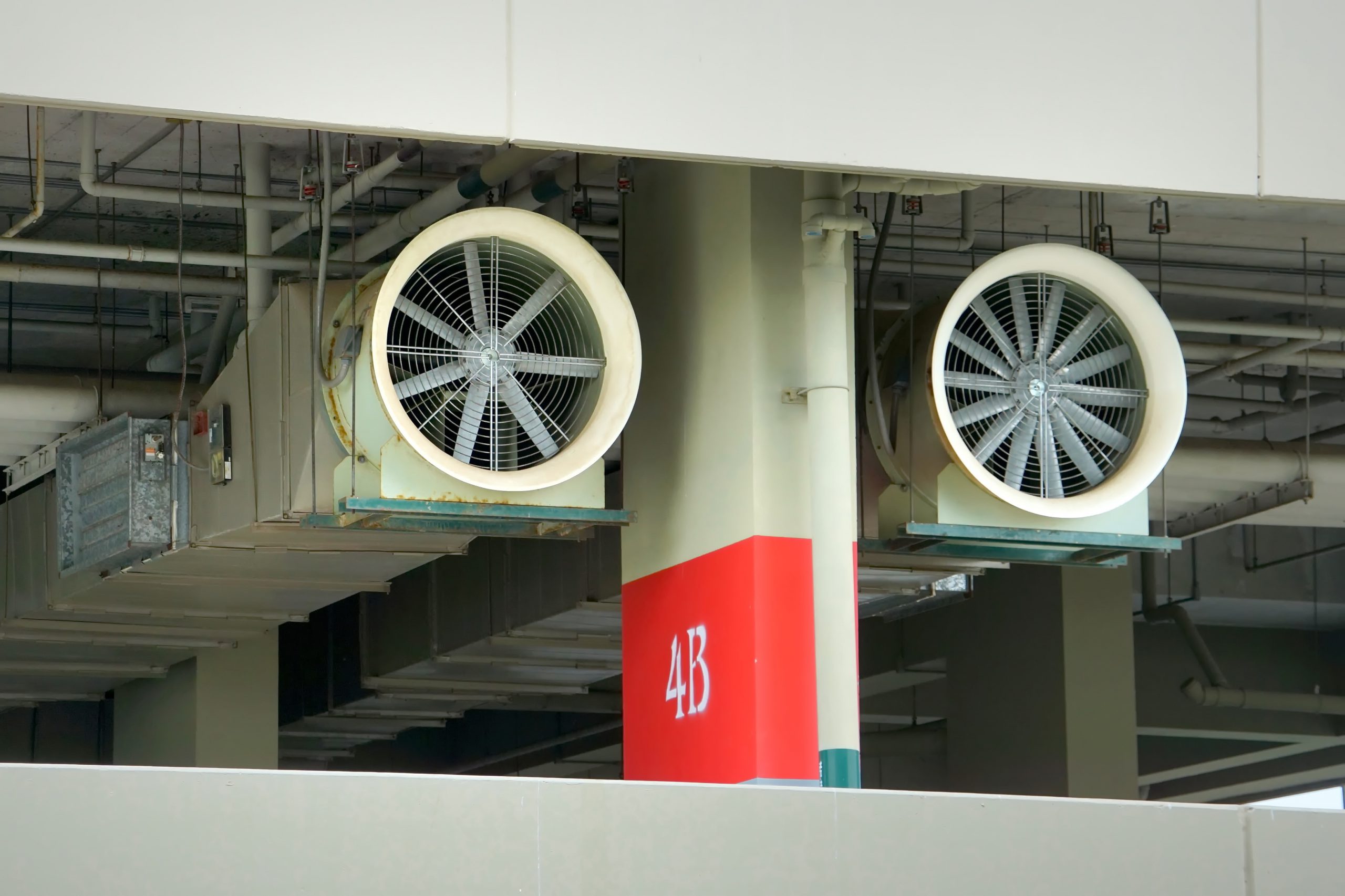 Maintain Mechanical - Prevantative Mechanical Maintenance - Exhaust Fans
Exhaust Fan maintenance is just as much about reducing the cost of running the fans as it is about ensuring you get the maximum live out of the fans.
By checking the amperage draw we are able to ensure that there are no faults occurring, or issues with making the motor work harder than it should. By ensuring the motor is working optimally, the cost of running the fans is reduced.
Some of our more premium services are designed to enhance this even further by checking every aspect of the assembly from the shaft, to the bearings, to the balancing of the fan blades.
Even a reduction of dust and ensuring a clean operation can not only reduce operating costs, but can help ensure the best life out of your exhaust fan equipment.
It would be dishonest of us to say that no repairs on your exhaust fan equipment will be necessary for the future.

Preventative maintenance is on your exhaust fans is required to ensure that a building's equipment reaches its intended lifespan.

Contrary to popular belief, preventative maintenance does not equate to stopping equipment failures and unexpected repairs, entirely.

Our role is to highlight small deficiencies or design oversights before they become larger and more costly problems. Preventative maintenance on exhaust fans can be compared to the maintenance of a vehicle; it's far cheaper and safer to inspect and replace a car's brake pads when required rather than leaving it until other parts of the braking system are affected.
This doesn't mean your net exhaust fan maintenance costs will necessarily be higher. We offer custom solutions to ensure that no one is paying for features or checks that they don't require, and so that more advanced systems are not having features being skipped.
Contact Maintain Mechanical today to get a custom quote and to find out more about our packages. Below, is also a list of our most common packaged preventative maintenance options.
Bronze Package
Check amperage draw
Replace belt annually
Verify correct rotation
Inspect all electrical connections
Silver Package
Check motor starter
Oil or grease bearings, as required
Check motor casing and shaft temperatures
Remove dust from fan housing annually, if applicable
Gold Package
Wipe down exhaust fan and clean all surfaces
Remove dust from variable frequency drives (V.F.D.)
Check decibels (dB) levels to monitor bearing failure
Operation checks for Carbon Monoxide (C.O.) and Nitric Oxide (N.O.) interlock with make-up air units to ensure proper operation