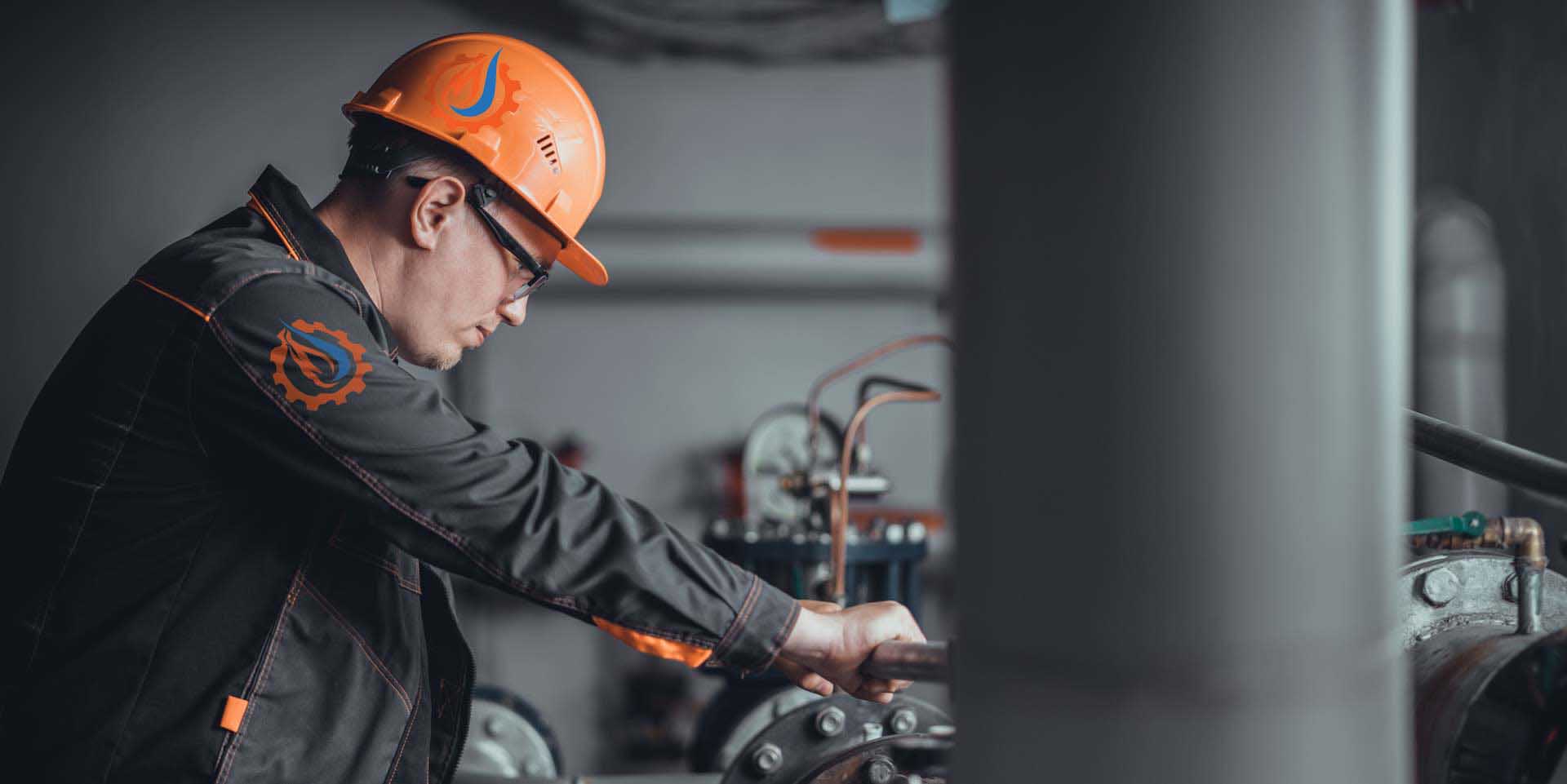 Maintain Mechanical - Prevantative Mechanical Maintenance - Boilers
With Alberta winters, a malfunctioning or improperly maintained boiler can be very detrimental to your building and can be very disruptive to business. Proper maintenance and routine checkups on your boiler can not only reduce costs in the long term but can also help prevent serious issues to your building. It is always best to stay ahead of any boiler issues, no matter how minor they may appear at first.
We offer full installation services as well as cost-effective maintenance service packages that will help ensure your boilers are running in peak condition.
Our cost-effective service packages have been proven to reduce costs to our clients, even over shorter periods. Contact our team today to get a free quote.

We offer 3 pre-built packages as well as custom packages to meet our clients needs.
Bronze Package
Check boiler for exhaust and venting leaks.
Inspect and test all operational safety devices.
Test ignition control systems and flame signals.
Inspect boiler filter condition, replacement will be additional.
Test and ensure proper settings on all operational controls.
Silver Package
Inspect refactory
Inspect heat exchanger
Check all boiler gasketing
Complete combustion analysis
Clean heat exchanger, as required
Inspect and clean burner, as required
Adjust and tune combustion, as required
Check condensate trap, clean as required
Complete incoming, operating, and manifold gas pressure testing and adjust as necessary
Check thermocouples, ignitors, flame-sensors and pilot assemblies
Replace and clean boiler filters annually, if applicable
Check condensate neutralizer, replacement will be additional
Gold Package
Replace thermocouples annually, if applicable
Additional housekeeping of boiler equipment
Replace condensate neutralizer media, if applicable
Replace and clean boiler filters monthly, if applicable
Additional time allocated to evaluation of system design, components, and parameters in order to optimize efficiency
Most importantly, how can you prevent commercial boiler issues in your buildings?
Commercial boilers are absolutely critical for your customers, leaseholders, condo properties, and the health of anyone in your building. At Maintain Mechanical, we can help you ensure that your boiler is in the best condition possible with our monthly maintenance packages.
Some of the things you can do to ensure that you get the maximum life out of your commercial boiler are:
Ensure that your maintenance plan is fully covering your system for your specific building type and equipment
Insulate all pipes that you can.
Ensure that in the off season, your boilers are being appropriately tested and running on a schedule to ensure proper operation throughout the year.
Ensure that your monthly maintenance provider is providing easy to access documents to validate that the appropriate checks are getting done and signed off on.
Ensure that your maintenance schedule is also meeting quarterly and annual maintenance needs.
If you are experiencing any of the following issues, it is best to contact us immediately to have your boilers inspected. While some of these are more obvious and possibly emergency scenarios, it is important that with any commercial boiler that any minor issue be treated as a serious problem as soon as possible. This will not only reduce your costs significantly in the long run but can also be extremely important for the safety of your building and reduce the chances of loss of business.
Do you have a loss of pressure or is your boiler slow to build pressure?

Do you see any water leaks, even if minor?

Have your utility costs increased over your typical usage levels?

Do you hear any sounds such as whistling, gurgling, or knocking?

Does your boiler randomly turn off?

Are you starting to notice uneven heat throughout the building?

Do you have a loss of pressure or is your commercial boiler slow to build pressure?
The pressure is a critical part of any commercial boiler. Low pressure is usually a tell-tale sign of a leak, but that does not mean this is always the cause. Often, minor leaks of steam can be hard to notice. This is why all of our inspections and our expert inspectors check for exhaust and ventilation leaks as one of our core services.
Do you see any water leaks, even if minor?
Fluid leaks in a boiler can be the sign of a multitude of different possibilities/issues. The most dangerous and costly issue is if the boiler has a noticeable leak directly on the tank. This is almost surely going to mean that the boiler is extremely corroded and most likely needs to be replaced immediately. No matter the leak, it is best to have it professionally inspected immediately. No leak is ever a manageable problem when it comes to commercial boilers.
Have your utility costs increased over your typical usage levels?
If you have seen a gradual or sharp spike in your utility costs on average compared to similar seasons and previous year's bills of the same month, this can be an indicator that there is a problem with your boiler system that is a bit hidden. This could be an issue tied to your zone control system that just needs a minor adjustment or could be a build-up in the lines creating cold spots in the building. Often, this can be a minor fix and routine maintenance can help keep your utility costs as low as possible.
Do you hear any sounds such as whistling, gurgling, or knocking?
These types of sounds in your commercial boiler are most commonly caused by air in your system. How the air has gotten into the system is generally the larger issue and our trained team is well versed in how to inspect the entire system to see where the problems are starting, and nip them in the bud. However; noises are not only just an indicator of air in the system, they can be an indicator that there is excessive limescale buildup on the boiler's heat exchange or low pressure.
Does your boiler randomly turn off?
From thermostat issues, to pressure issues, to sensor corrosion, there are many reason that your boiler may be shutting off. Our team is expertly trained to be able to properly diagnose this issue with your boiler and maintain it over time to help ensure that your boiler doesn't fail, especially on the coldest days of the year.
Are you starting to notice uneven heat throughout the building?
Similar to if you are finding your utility bill has had an abnormal increase, uneven heat distribution in your commercial boiler system can also be an indicator that your system's zone control needs a tune-up. While often, this can be a minor problem, it can be an indicator of a more serious issue in some cases. To be sure, it is best to ensure you are covered with this diagnosis on your monthly maintenance plan.