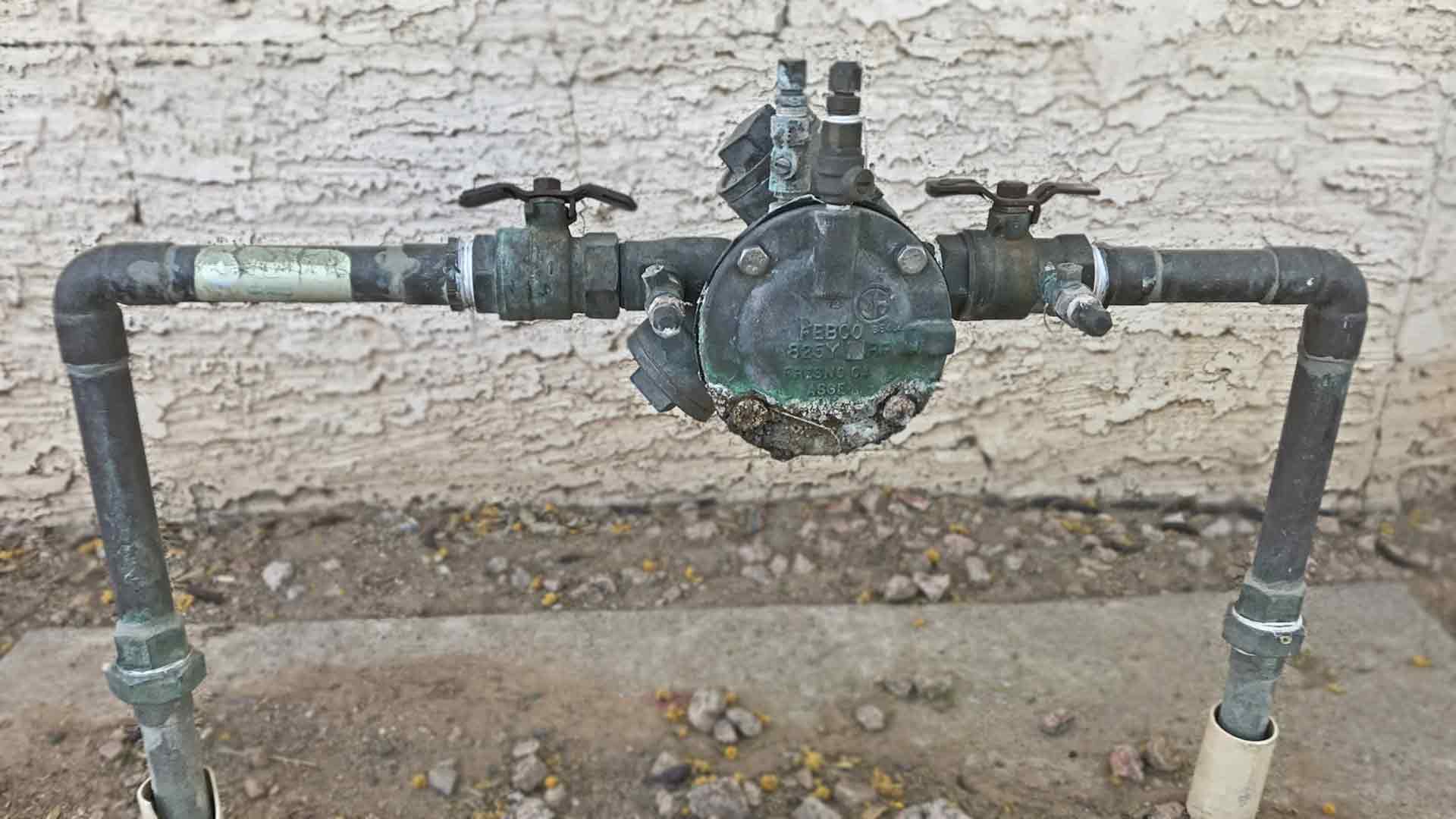 Maintain Mechanical - Prevantative Mechanical Maintenance - Cross Connection (Backflow) Devices
Cross Connection or Backflow devices are often hard for building maintenance employees to properly diagnose.
In most cities, annual testing at the least, is required to ensure the valve is in properly functioning condition.
A cross connection is a temporary or permanent link between a potable (drinking) water system and any source containing non-potable water or other substances from which backflow may occur.
What is backflow?
Backflow is the undesirable reversal of untreated water or other substances through an unprotected cross connection and into the piping of a public water system or a citizen's drinking water system.
Calgary and Edmonton are mandated by their Water Utility Bylaw to have all cross connect or backflow devices checked / tested on an annual basis.
In conjunction with the testing, we also offer visual inspections for leaks and to help ensure that ongoing visual inspections are possible, with our premium package we also offering cleaning of the device.
Cleaning of the device is not for aesthetic reasons, it is to help to be able to identify possible issues on the device.
Depending on your equipment, you may require more in-depth maintenance services. No matter how automated your system is, our skilled maintenance technicians can properly ensure all systems are maintained.
This doesn't mean your cost will necessarily be higher. We offer custom solutions to ensure that no one is paying for features or checks that they don't require, and so that more advanced systems are not having features being skipped.
Contact Maintain Mechanical today to get a custom quote and to find out more about our packages. Below, is also a list of our most common packaged preventative maintenance options.
Bronze Package
Visually inspect for leaks
Silver Package
Annually test all cross connection devices
Gold Package
Wipe down all cross connection devices