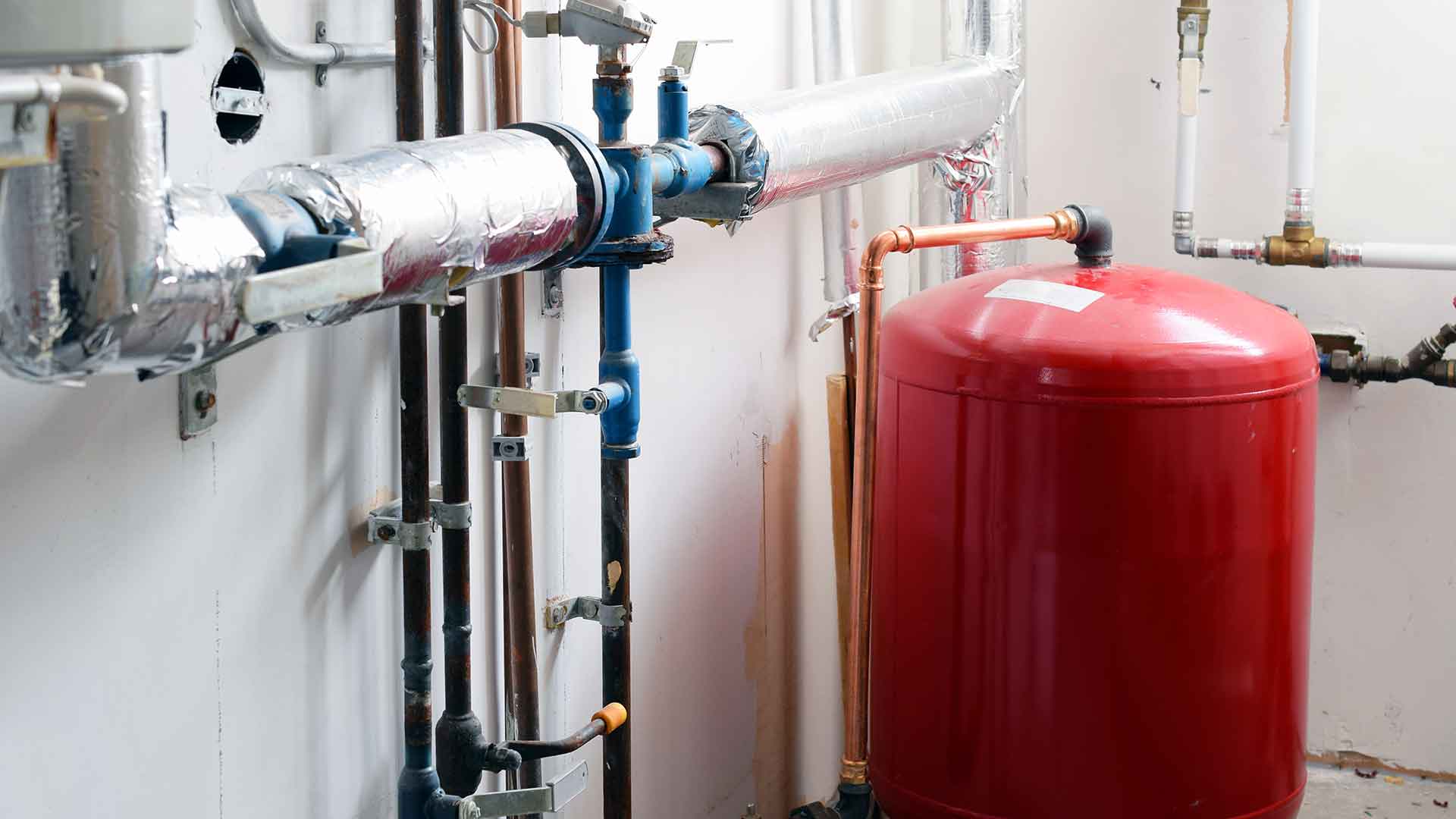 Maintain Mechanical - Prevantative Mechanical Maintenance - Expansion Tanks
As with all hydronic systems, it is important that there are no leaks or air trapped in the system for optimal operation.
Our expansion tank preventative maintenance packages ensure that all tanks are inspected not only from a safety perspective, but also to ensure that there are no leaks or air that could be getting into the system causing other unwanted symptoms.
With expansion tanks, the tanks can be air permeable in certain applications, or even be set with compressed air. It is also critical that expansion tanks are checked to ensure that air is not making it's way back into the primary system.
With bladder or diaphragm systems, it is important to not only expect externals but to also ensure the bladders aren't allowing air and liquids to mix.
Safety of properly inspected expansion tanks is still one of our primary preventative maintenance checks but is not our only inspection.
Our role is to highlight small deficiencies or design oversights before they become larger and more costly problems. Preventative maintenance on building equipment can be compared to the maintenance of a vehicle; it's far cheaper and safer to inspect and replace a car's brake pads when required rather than leaving it until other parts of the braking system are affected.
Contact Maintain Mechanical today to get a custom quote and to find out more about our packages. Below, is also a list of our most common packaged preventative maintenance options.
Bronze Package
Inspect water level
Visually Inspect for leaks
Verify pre-charge vessel is acceptable
Silver Package
Adjust water level
Drain down annually, and record pressures
Gold Package
Wipe down expansion tank
Soap test to ensure bladder or diaphragm is leak-free